Find us at a store near you
Meet Sydney!
Sydney Leroux is a professional soccer player, Olympic gold medalist, 2x World Cup champ, Activist and Mom to two adorable kiddos, Cassius (5) and Roux (3). From the fridge to the field, and everything in between, Sydney fuels her and her family's busy life on-the-go with Perfect Bar. Her kids love the snack-sized bars, but occasionally, Roux wants to have a "big bar like mommy". And, we don't blame her! We're so excited to partner with Sydney to give you the chance to try our refrigerated protein bars for FREE.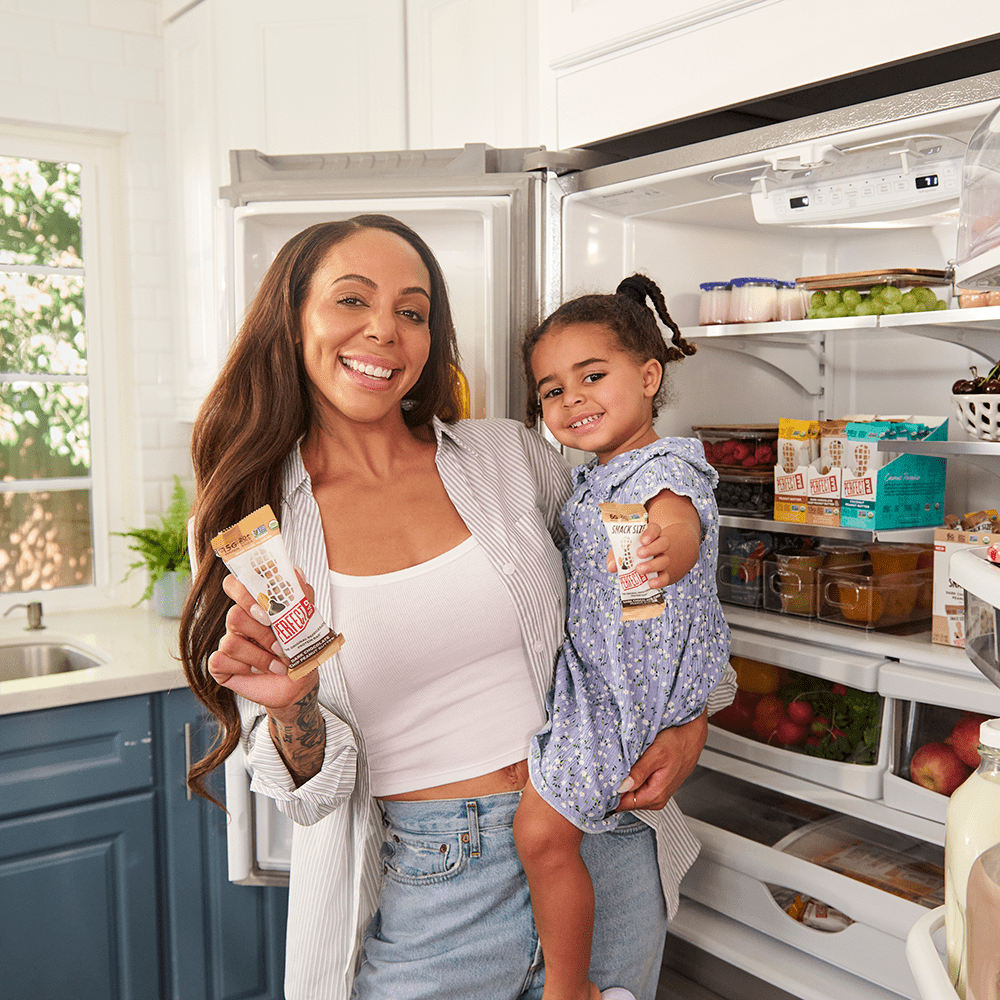 From The Fridge To The Field
Check out what's in Syndey Leroux's bag. Hint: There's always a Perfect Bar.
Coconut Peanut Butter Perfect Bar, because my life is busy, and I need a quick, well-rounded snack to boost my energy

A water bottle, because I feel a big difference in my energy when I'm hydrated

A foam roller because I'm not getting any younger and it helps keep me from being too sore after a hard workout

A smart watch, so I can track my workout and recovery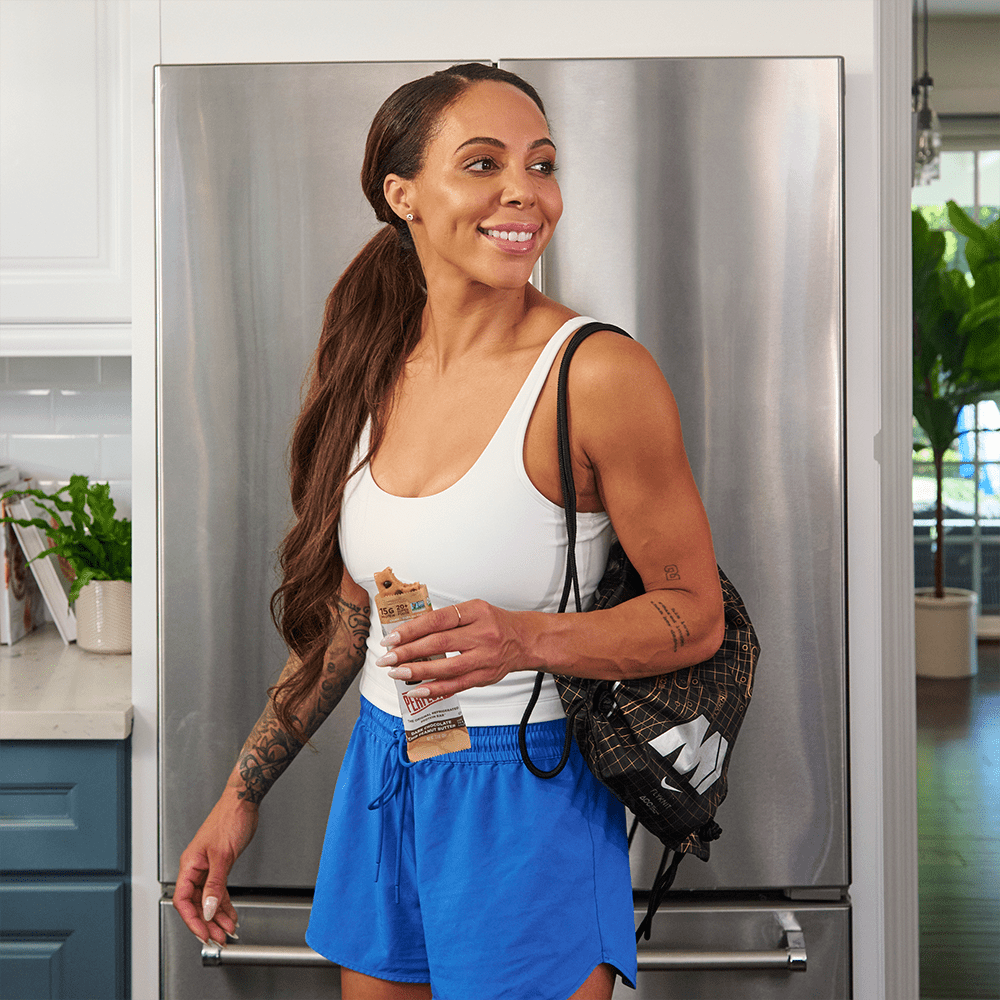 A Bar So Fresh, It Lives In The Fridge
Perfect Bar is The Original Refrigerated Protein Bar! Made with freshly-ground nut butter, organic honey and 20+ superfoods, and has a cookie dough-like texture that's unlike any other protein bar. Don't take our word for it… take Sydney's!
Whole Food Protein
Protein keeps us moving, our brains functioning and our muscles happy. Whole food sources, like those found in our products, are derived from whole, minimally processed ingredients, like nut butter or egg. Not only is whole food protein more delicious (we may be biased here), but your body has an easier time breaking it down and using it as the vital nutrient it is!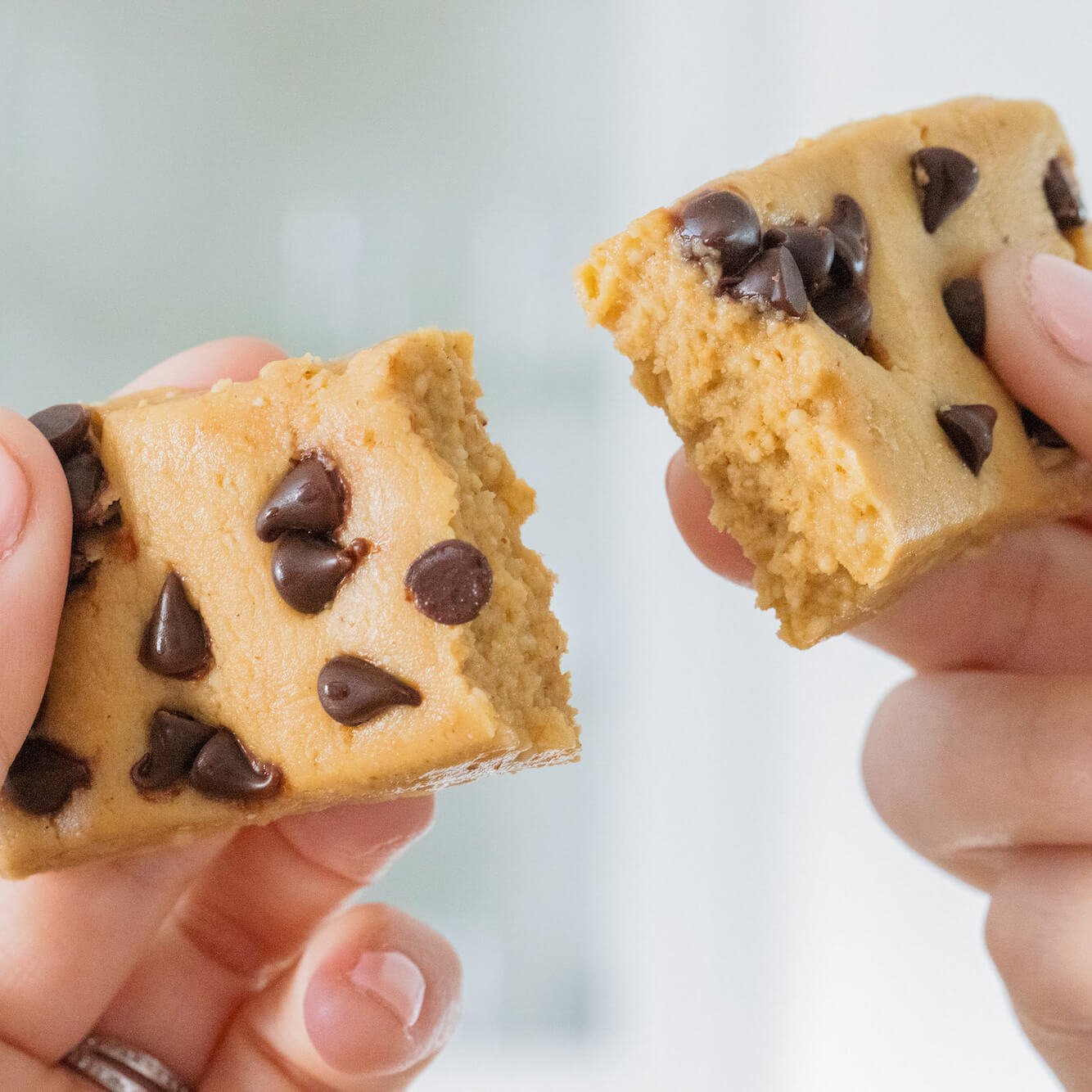 Organic Honey
We have a longstanding love affair with organic honey. It's what the Keiths used as kids and it's still what we use today to sweeten all Perfect Snacks products. Not only is it naturally delicious, but it also acts as a binder, perfectly combining the whole food proteins and superfoods into a cookie dough-like texture found only in Perfect Bar.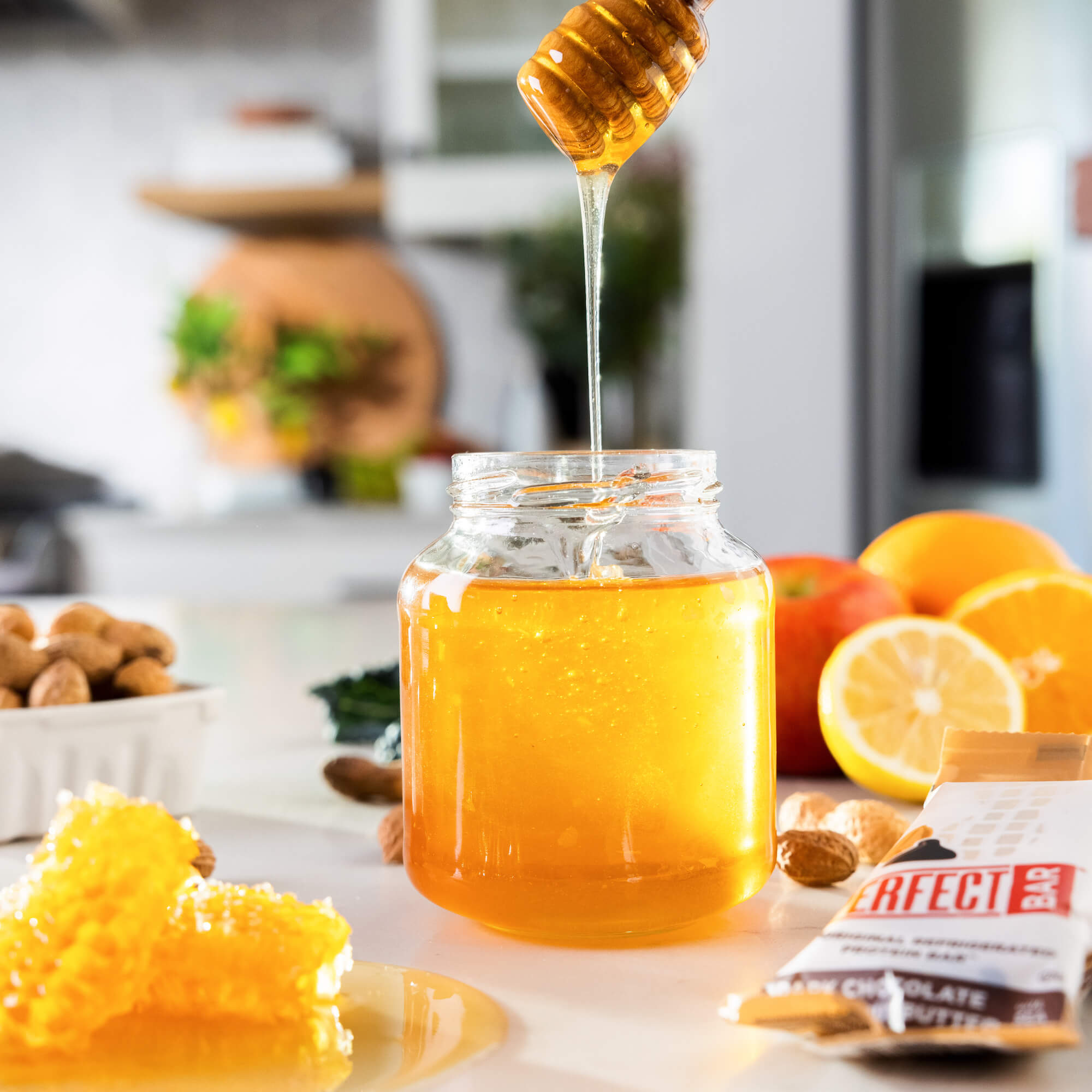 20+ Superfoods
You heard it right, 20+ superfoods! Perfect Bar offers a convenient dose of vitamin and mineral-dense nutrition thanks to the organic superfood blend found in every one of our tasty products. We're also proud to be Non-GMO Project Verified, gluten-free, and kosher.