Stacked with delicious layers and packed with whole food nutrition.
These Bars are
Stacked & Packed
We've packed in more goodness in new Perfect Bar Layers! With a crispy base of peanut and cashew butter, layered with dark chocolate or 100% real fruit, and sprinkled with toasted gluten-free oats, you could say these bars are stacked.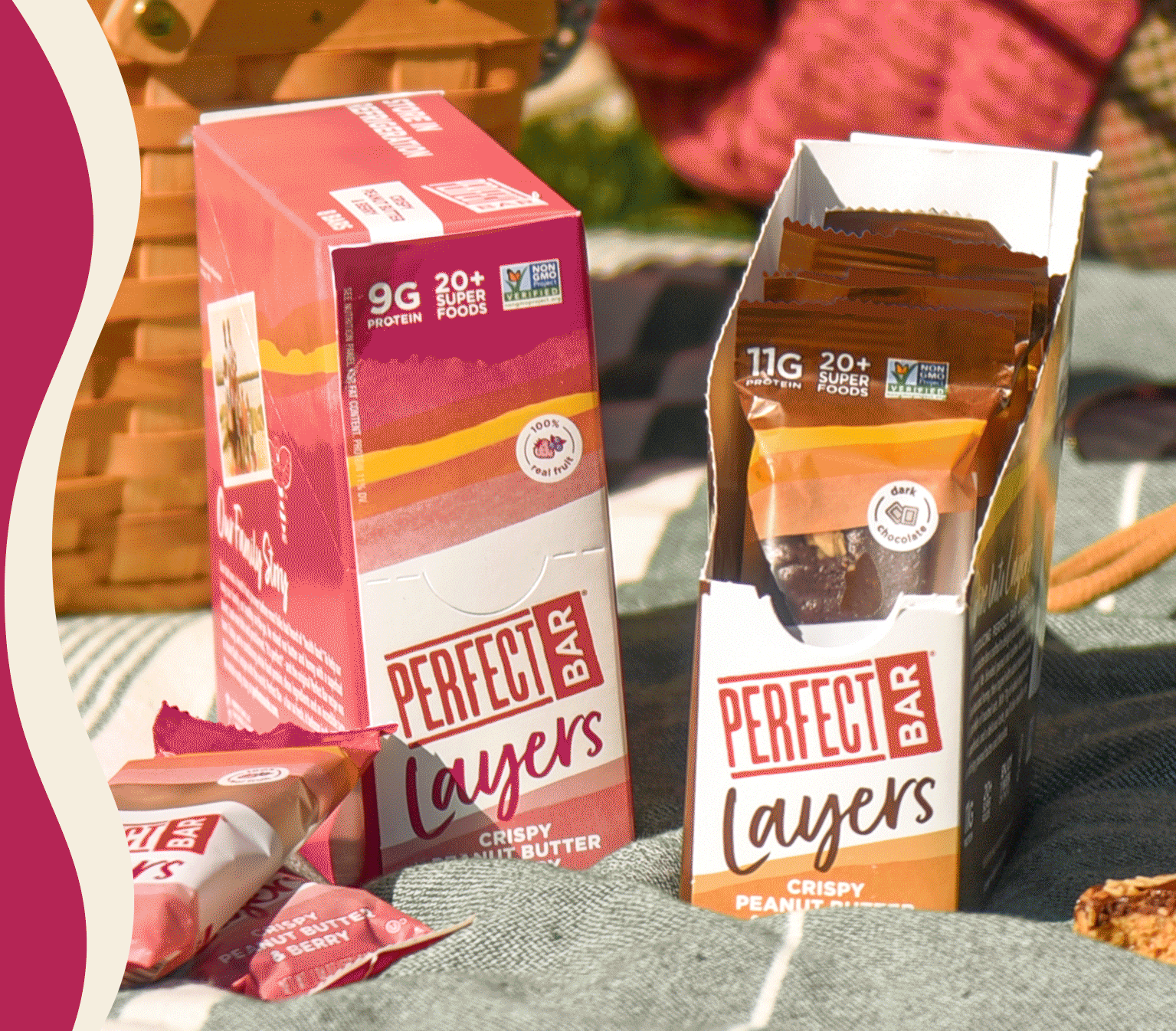 "These are fabulous! Just sweet enough, just crunchy enough, just smooth enough. Just perfect!"