Meet Peanut Butter Mini
The original recipe in one fun-sized bite! Packed with 20 organic superfoods, whole food protein, organic honey and perfectly crunchy peanut butter, it's a nutritious 100-calorie treat! 
Ingredients
INGREDIENTS: Peanut Butter*, Honey*, Nonfat Dry Milk*, Dried Whole Egg Powder*, Rice Protein*, Dried Whole Food Powders (Kale*, Flax Seed*, Rose Hip*, Orange*, Lemon*, Papaya*, Tomato*, Apple*, Alfalfa*, Celery*, Kelp*, Dulse*, Carrot*, Spinach*), Sunflower Lecithin*, Flax Seed Oil*, Sunflower Oil*, Sesame Seed Oil*, Olive Oil*, Pumpkin Seed Oil*.
*Organic
ALLERGEN WARNING: CONTAINS PEANUTS, MILK AND EGGS. PRODUCED ON EQUIPMENT ALSO HANDLING TREE NUTS. MAY CONTAIN OCCASIONAL NUT SHELLS.
Nutritional Information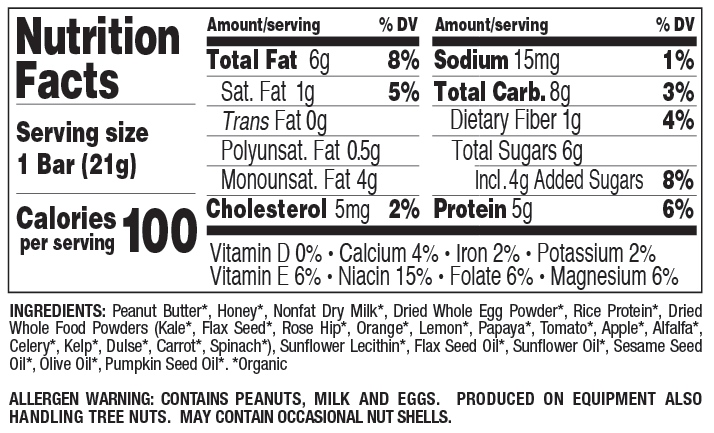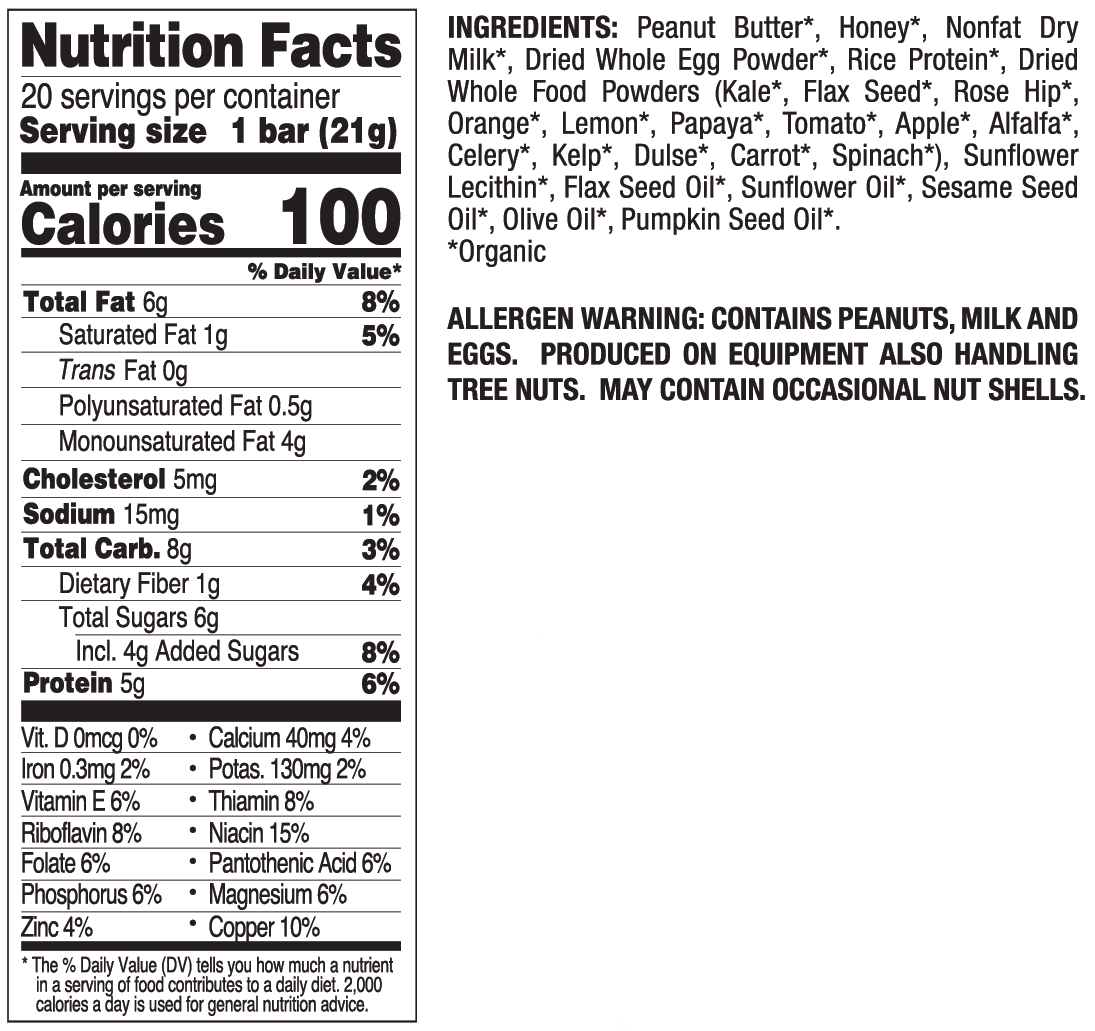 Free Shipping
on Every Order
*